Our Guarantee
Our primary aim is to provide you with quality service that surpasses your expectations...and that without putting much dent on your budget. In order to achieve this, we make sure that our staff have been trained with the latest technology and procedures. We also ensure that we have back-up infrastructure in order to ensure continuous provision of service.
Fast Solutions
With years of experience to back it up, UpRush Business Solutions is well aware of the importance of timely delivery of solutions. We make sure that we keep our word not only on our delivery time but also on the quality of the service that we provide.
Reliable After-Sales Support
Oftentimes, it is how complaints and issues are handled that could make or break a business. With UpRush Business Solutions, we aim to take feedback seriously.
Budget-Friendly Services
One of the ways a business can flourish is by making sure that the overhead expenses are kept to a minimum. At UpRush Business Solutions, we understand this, which is why we strive to make sure that you get real value for your money without burning a hole in your pocket.
Our Services
Starting a company here in the Philippines can be challenging. Aside from having to worry about costly infrastructure and other overhead costs, you also need to work on the documents needed for your registration, which typically entails a lot of leg work. This is where UpRush Social Geekers comes in. With our unique outsourcing process, you would be able to set up and run your company right within the Philippines with very little headache.
The UpRush Process Advantage
Currently, UpRush boasts of a workforce of about 200 people. These professionals are aimed at providing the best service possible in order to help you grow your business. As a business process outsourcing company, UpRush can provide you with a number of options that perfectly fit the kind of company that you have in mind.
LEASED STAFF/ VIRTUAL TEAM

Staff leasing, or offshore staffing, is an economic way of starting your business. With a leased staff, you do not have to worry about buying furniture and equipment or renting an office space. All work will be done by your staff using the facilities of UpRush.

Process Outsourcing

In process outsourcing, you do not have to worry about the number of staff that you need. What matters is the job gets done at the end of a specific period. This delivery method is typically recommended for those who already have their business up and running and just need additional help.

Specialized Solutions/ Consultancy

Whether you need help putting together a process manual, or you need a feasibility study done regarding that new business you want to put up, UpRush Social Geekers can help you. This type of servie is best for those who are just short-handed at the moment but needs to get documentations or platforms up and running.
Too many inquiries eating up your day? Let us take care of your customers so you can focus on growing your business.
Latest news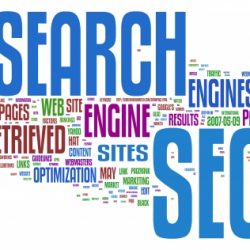 The internet has made the it easier for information to be passed along with just a few clicks on our gadgets. This is why most people who are looking for a certain piece of information go to search engines to collect data. How do you market your businesses and services in the vast realm of[…]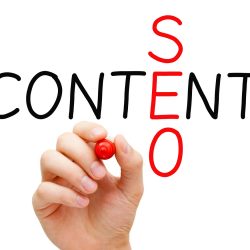 There are many ways in which you can fill up your site with content that will bring traffic and possible clients and customers. As a website owner, you must plan out and initiate certain strategies that would make your website get better traffic. As known by most website owners, the more traffic a website gets,[…]
Previous
Next
Ask for a quotation
Please provide as much detail as possible.